"Give me six hours to chop down a tree and I will spend the first four sharpening the axe." – Abraham Lincoln
So last week I decided that I would build an authority site about becoming an executive. I'm not really sure how I arrived at this topic, but understanding how people rise through the corporate ranks and get into the leadership group of an organisation fascinates me.
But now as I'm coming back down to earth, I've got a mountain of a task ahead of me. I've got to understand the people who want to become executives, what keeps them up at night and what information they have been searching for but have had trouble finding until now.
Running Around Like A Headless Chook
That's Australian for not "knowing what the hell I'm doing". Like I said in the first episode, this is the first time I've done something like this so I'm mostly going in blind. I know I'm building a resource website for people wanting to become CEOs one day, but I don't know who they are, where they hang out and what burning questions they want answered.
No point wringing my hands in despair though, I had to start somewhere. I hopped on Google and typed in "becoming a CEO" and read the first few entries. While it was pretty generic information it was useful to me. Here are some key stats that I gleaned from Forbes.com:
Board members of Fortune 100 companies tend to look internally to fill the CEO role, 79% of the time.
75% of people who became CEOs worked in operational roles.
32% of Fortune 100 CEOs were the CFO prior to the promotion.
Now I had one piece of the puzzle.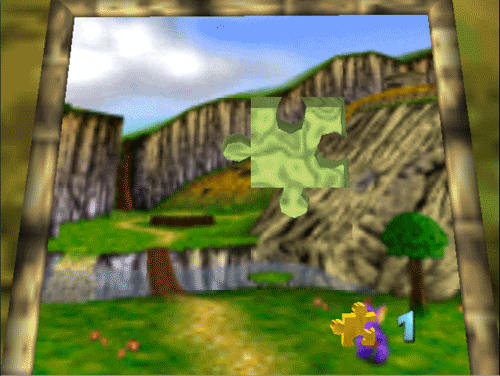 I then set out to try and find existing communities of people who were trying to become CEOs. I didn't really do a thorough search but I felt like I was hitting dead ends. Going through LinkedIn, there were Groups for current CEOs, but not for people who wanted to be CEOs. Facebook wasn't much help either. It was mainly people who were wannabe CEOs who wanted to own their own lifestyle business. So I felt stuck. I didn't have a clear picture of who wanted to be a CEO and I didn't know where they hung out.
Instead of feeling sorry for myself, I cast my net a bit wider. My domain – TheCSuite.org – encompassed people who wanted to join the C-suite, that is, the CEOs, CFOs, CMOs, CTOs, COOs, etc. I needed to start somewhere a bit closer to the ground, so I decided to get my foothold in people who wanted to become CFOs instead.
It was a lot easier to find groups of people who were hanging out in online communities who could one day see themselves as CFOs. All I had to do was find groups of accountants and actuaries. I subscribed to a bunch of LinkedIn groups over the weekend. Fingers crossed I get accepted there. I also found some helpful threads on Reddit, so I need to establish myself there to earn their trust. I also found people asking questions relating to becoming a CFO on Quora too. So plenty of good signs there.
Now, I just need to get to know these people!
Here's Looking At You
You're going to be hearing me referring a lot to growandconvert.com throughout the course of this project so apologies if I sound like a broken record in advance. They really nail the user research component of content marketing and have written a guide about it.
Benji argues that there's knowing your clients and then there's KNOWING your clients. Demographics are good and all, but do you know the following things about them?
your customer's biggest challenge in regards to your product or service.
what questions potential customers will have before they even know they need your product or service.
what they'll research when they have a need for your product or service.
what sites they read to educate themselves about the industry you're in.
who they go to for advice about products or services related to what you're selling? Google? A Friend? An Influencer? A magazine? A book? Television?
the objections they're going to have to your product or service.
who your competition is. And not just your direct competition, but your indirect competition.
I know 0 of these things about my target market, but it's great to know what I have to know to make an impact on their problems. Over time, I hope to answer these questions about my audience.
Where do these people hang out?
I have been focusing exclusively on LinkedIn, scouring Groups to find ones that are potentially relevant to my target market. As suspected, a lot of them have virtually 0 engagement, but I have found a few where there are trickles of activity.
I haven't started interacting in these groups yet but that may be a goal in the not-too-distant future. There might be blogs or news sites that they also frequent but I haven't gotten around to  checking them out yet. I'll add it to my to do list for next week.
My one goal for next week
This is going to be something I'm going to start doing from this Episode. I'm going to highlight a goal I want achieved by the next Episode. This will give me something to focus on. Furthermore, it will direct all my attention towards the question: "is what I'm doing helping me reach the goal for next week?"
So my goal for Episode 3 is to reach out to 20 CFOs every working day and ask them, "what's the biggest challenge you had to overcome before becoming CFO?"
Again, the problem is I don't know what I don't know. What I do know is that I'm here to solve problems. If my audience is finance people who are aiming to become CFOs in the not-too-distant future, it would be really useful for them to know what challenges lie ahead. This helps me get into their head and understand the issues that keep them up at night.
In Next Week's Episode…
finding reporters to connect to to write about my content,
creating a content growth model.